General portrait
The lake's importance
Situated in the southern portion of the Eastern Townships, crossed by the international border between Canada and The United States of America, Lake Memphremagog is the largest body of water in the region. More than 175,000 people, including 90% of the residents of Sherbrooke, get their drinking water from the lake. This important drinking water reservoir, surrounded by mounts Owl's Head, Orford, Chagnon, Elephantus and Bear, is known for the beauty of its landscapes. The territory contains a rich biodiversity, including a number of species at risk. the range of recreational activities available, such as swimming, windsurfing, boating and fishing attract large numbers of tourists each year, making of the lake an important tourist centre in the townships.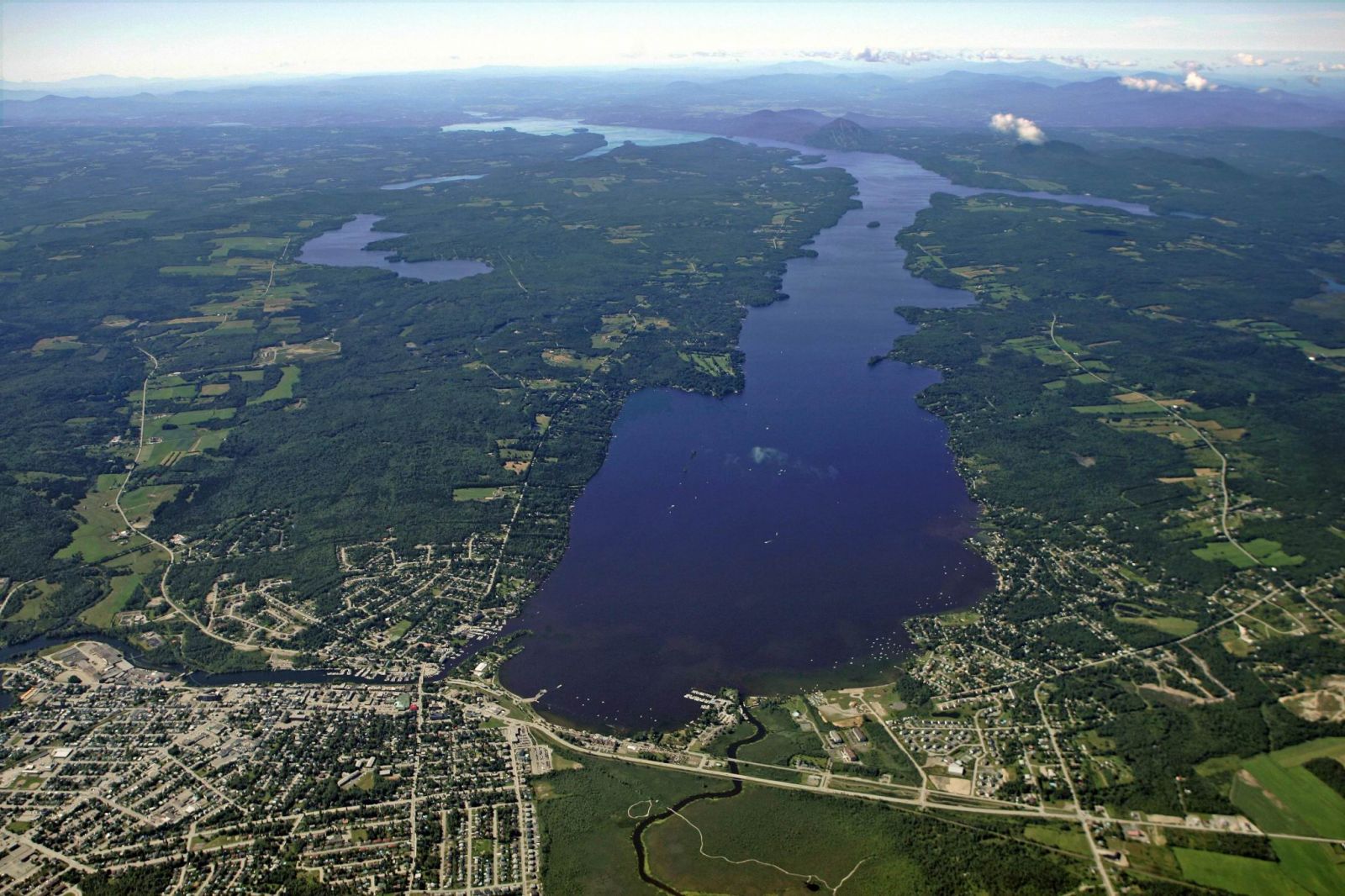 Source: Photohelico.com
Morphologic portrait of the lake
The lake's basin was formed following the retreat of the Wisconsin glaciation, roughly 11,000 years ago. The lake itself was created around 9,500 years ago, during the final phase of the Champlain ocean.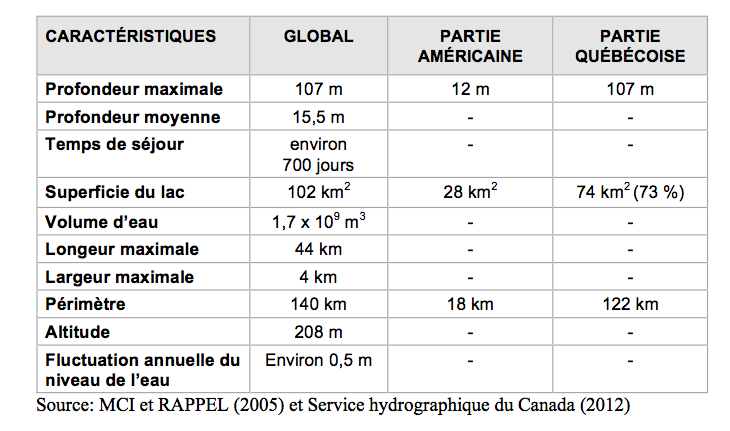 To find out Lake Memphremagog's water level, click here
The lake's geography
Lake Memphremagog id located on the southern border of Québec. The Canadian portion is in the Eastern Townships, and the American portion in the State of Vermont. The lake is in the heart of the Appalachian mountains, surrounded by high peaks.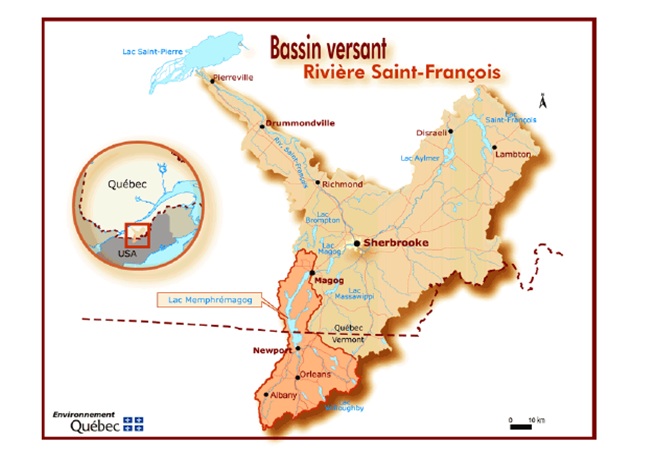 Municipalities and ridings within the watershed
In Québec, the watershed is governed by the Memphremagog MRC and a number of municipalities.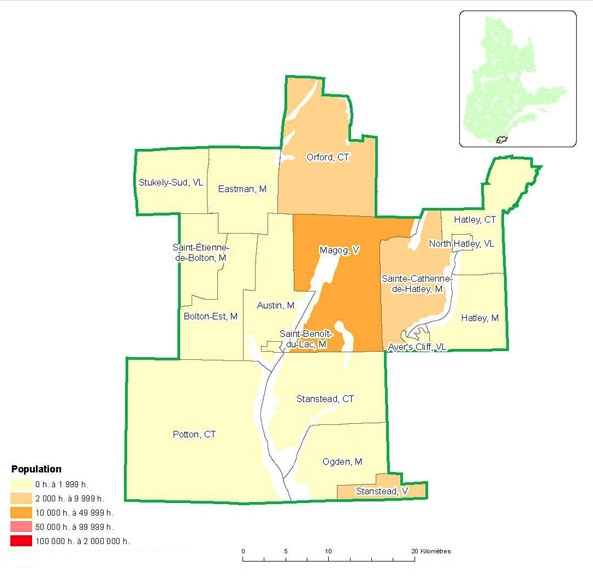 Source: http://www.mamrot.gouv.qc.ca/repertoire-des-municipalites (in French only)
Canadian and American tributaries
More than 100 permanent or intermittent tributaries feed directly into the lake (MCI, 2011 in French only). Here are two tables showing the principal Canadian and American tributaries.