The patrol
Made up of a patrol supervisor and two university students in ecology, the patrol spends the summer season carrying out various tasks related to the henvironmental health of Lake Memphremagog and its watershed. The patrol is available 7 days a week to answer all of your questions.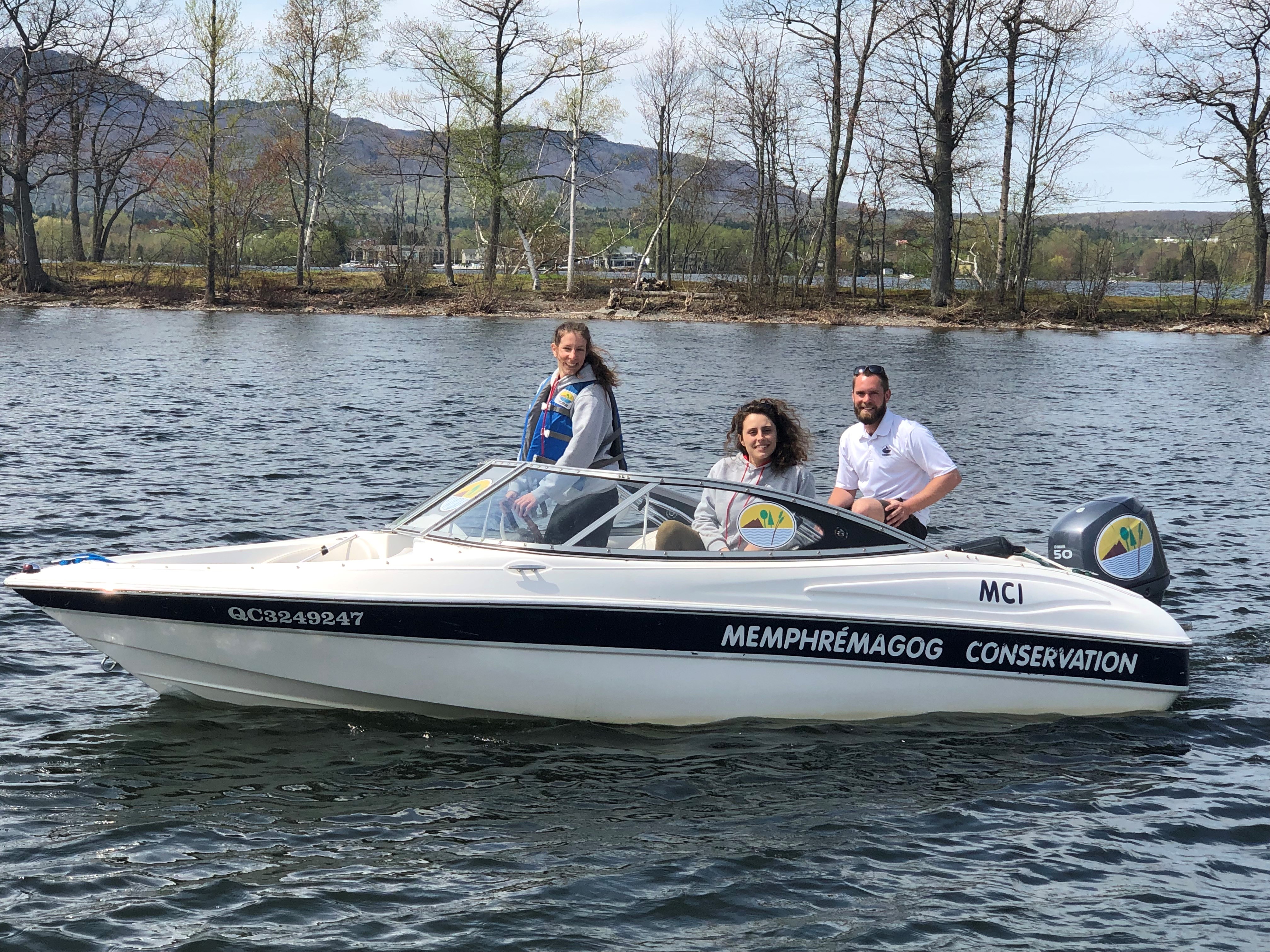 Photo : Vicky Marcoux, Virginie Le Pape, Eric Phendler
The team
Patrol leader: Vicki Marcoux , B. Biology
Patroller: Virginie Le Pape, B. Biology
Patroller: Eric Phendler, studying ecology at Bishop's University
Patrol responsibilities
> Carry out scientific studies on the lake: bathymetry, aquatic plants, etc.
> Track water quality
> Meet with shoreline residents to raise awareness of the issues relating to the protection of the lake
> Monitor real estate development and construction around the lake
> Follow up on problems reported: cyanobacteria, complaints, etc.
> Document the lake's shoreline
> Work in close collaboration with shoreline municipalities' inspectors
> Man an information kiosk at various local events
> Interact with media for interviews and documentary projects
> Maintain MCI's social media and web site
> Attend MCI board meetings
Our patrollers can be reached at 819-620-3939 or by email at patrol@memphremagog.org