Planting an oak tree to mark the 50th anniversary of the founding of MCI
Magog, Tuesday, May 23rd, 2017: MCI will plant a symbolic oak tree with the City of Magog and the Municipality of Stanstead Township at MCI's annual tree distribution to mark the 50th anniversary of MCI's founding. The ceremonial planting with the City of Magog will take place Sunday, May 28 at 11:30 AM with Mrs. Vicki-May Hamm, Magog's mayor. The tree will be planted on the porperty of the Association du Marais-de-la-Rivière-aux-Cerises (LAMRAC), opposite the cycling path. For Stanstead Township, the tree will be planted Saturday, May 27 at 11 AM with Mrs. Francine Caron, Stanstead Township's mayor. A tree will also be planted in Austin at MCI's annual meeting August 5th at 9:30 AM in Austin.
Don't forget MCI's free tree distribution, where 2,000 trees will be given away in Ogden, Austin, Stanstead Township and Magog on the 26th, 27th and 28th of May.
Click here to read the communiqué.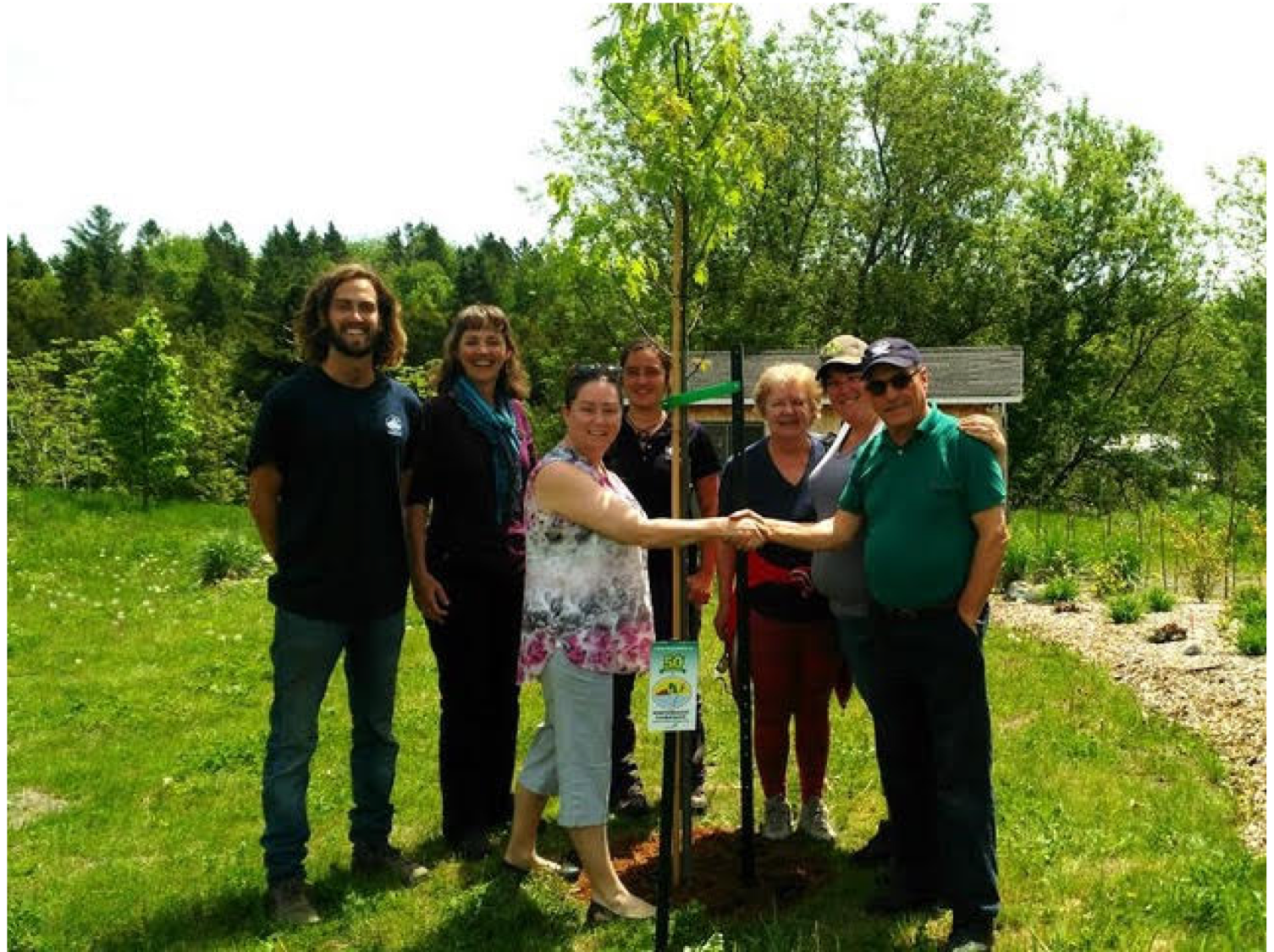 Plantation d'un chêne avec la Ville de Magog au Marais-de-la-Rivière-aux-Cerises