SHORELINE BUFFER ZONES:
TOGETHER FOR OUR SHORELINES!
Attention shoreline residents:
MCI can work with you to revegetate your shoreline!
MCI is pleased to announce a new project aimed at revegetating shoreline buffer zones around the lake!

Shoreline buffer zones play a crucial role in the maintenance of the quality of Lake Memphremagog's water. They stabilize the shoreline, preventing the silting of the lake by reducing erosion, filter out nutrients via the plants' roots, limit cyanobacteria blooms, help keep the water cool and create habitat for wildlife. Unfortunately, many areas of the lake's shoreline are not playing their proper role in the protection of water quality and biodiversity.

This project is aimed at Lake Memphremagog's shoreline residents with shoreline buffer zones less than 10 metres deep wishing to create or enlarge them. As well as being counselled by MCI throughout the process, the cost is financed at 80%!
For more information, click here.

Contact us at bandesriveraines@memphremagog.org or at 819-620-3939 to participate.
Please note that the number of participating property owners is limited!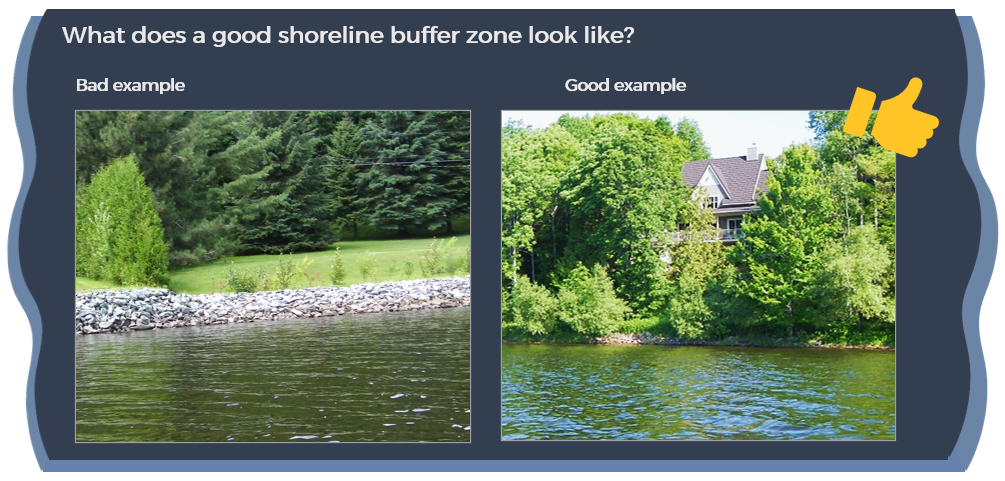 This project is made possible thanks to a contribution from the Programme de soutien régional aux enjeux de l'eau (PSREE), linked to the Québec water strategy action plan 2018-2023, as well as the collaboration of COGESAF and the lake's shoreline municipalities.