Calling Volunteers needed :
Phragmite control activity in Fitch Bay, Lake Memphremagog
Join us in our fight against exotic invasive species around Lake Memphremagog!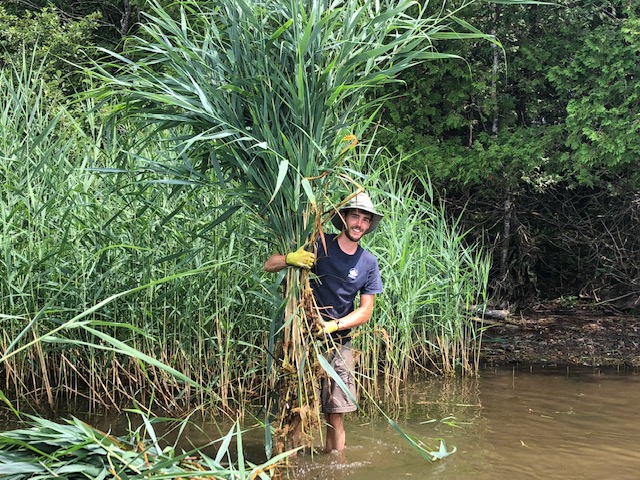 When? Wednesday, July 5 from 8:30 AM to 3 PM.
Postponed to the following day in case of rain or extreme heat.

Where? Meet at the intersection of the Bissel road and the Ch. Des Français, Stanstead Township.

What to bring? Appropriate clothing, footwear that can go in the water, hat, sunglasses. Gloves will be available, and a lunch will be provided.

How will the work be done? Manual removal of the phragmite plants.
Please confirm your presence to info@memphremagog.org.
For all questions, write to info@memphremagog.org or telephone 819-574-2880.

Phragmites, or European Common Reed, are an exotic invasive species which threaten the biodiversity of the Fitch bay wetlands of Lake Memphremagog. MCI has been working with volunteers since 2017 to control this exotic invasive plant to prevent it from taking over the Fitch bay wetlands. Although the control efforts of previous years have provided excellent results, there is still more to be done!

Thank you for your help in protecting Lake Memphremagog!

In collaboration with the municipality of the Canton of Stanstead.