MCI's lake patrol begins its activities for the summer of 2022

Memphremagog Conservation Inc (MCI)'s lake patrol has begun this week its 50th summer on Lake Memphremagog and will be patrolling the lake from May to September.

MCI's patrol works with various partners to monitor water quality in the lake and its tributaries, shoreline activities, and cyanobacteria blooms. They also carry out various scientific studies on the lake.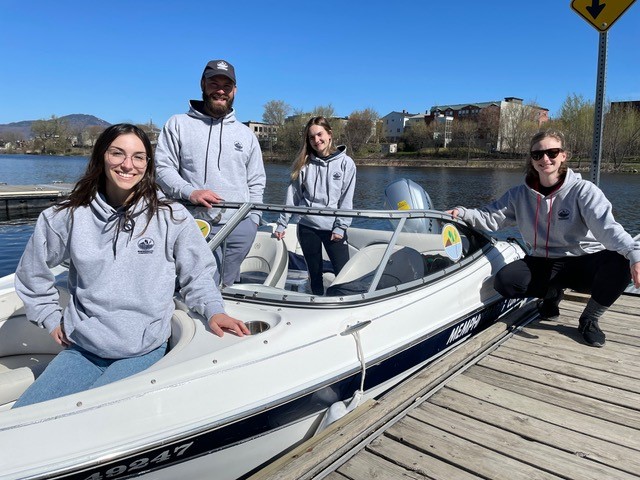 This year the team is made up of:
Frédérique Thibault-Lessard (coordinator), bachelor's in environment and MCI project leader
Fanny De Blois, bachelor's in biology and MCI project leader
Eric Phendler, completing his bachelor's in biology at Bishop's University and MCI board member
Sarah Carroll, bachelor in geography and holder of a master's degree in coastal ecology
You can reach the patrol at 819-620-3939 or at patrol@memphremagog.org.